Click logo 

 for Facebook – don't forget to give us a "like"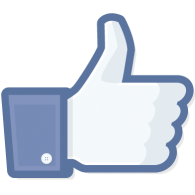 Teulada Moraira Lions Club is part of Lions Clubs International, (LCIF), the world's largest service organisation, having some 1.4m members , with 46,000 clubs operating throughout 210 countries worldwide.
We have served our local, national and international communities since 1994 giving help, support and welfare to those in need. For more information about who we have helped, please CLICK HERE to see our Welfare page.
Lions are men and women of all ages with many individual talents and experience who give their time freely to help others.
Every euro raised by Lions is used to support people and organisations in need. Nothing is taken for administration, the costs of which are funded by the Lions themselves, by way of an annual subscription.
We hold a Business Meeting at 10.00 am on the 3rd Tuesday of every month at the IMED Centre, Teulada.
If you are a visiting Lion or are interested in becoming a Lion, please contact Club Secretary Peter Johnson by email on peter_john1@hotmail.com or by mobile on (0034)618 017 201
Please click here to see our Forthcoming Events.
Latest Club News
November 2017 – Club donates 2 Blood Pressure Monitors to Benitatxell Health Centre.  For more information click here
September 2017 – Club contributed €8000 towards the purchase of an ultrasound machine for the Moraira Health Centre.  This was a joint venture with HELP of Denia.   For more information please click here
July 2017 – Club purchases 4 specialist helmets complete with lamp holders and fireproof face screens for the 'first defence' fire service at Benidoleig.  Cost €1209.  The helmets were used in a large 'campo' fire the following evening.
June 1017 – Club purchases a further €2000 on food vouchers for Teulada-Moraira Social Services.
May 2017 – Club purchases electric recliner chair for new MABS/Javea Cancer Care respite room facility at IMED in Teulada. Club also purchases hygiene items for Teulada Red Cross.
March 2017 – Club purchases €2535 of new equipment for local ambulance and €1975 of equipment for Teulada Bomberos.
February 2017
Club pays for school meals for a local child
Club purchases €1289 of instruments for the Raquel Paya School in Denia
Club purchases a sofa bed for the MABS/Javea Cancer Care new respite home facility at IMED in Teulada
January 2017
Club purchases a new washing machine for the EMAUS children's home in El Verger
Club purchases air conditioning unit for the Ludai Centre in Denia.  This is a centre to help those with early childhood disabilities.
November 2016 – Club donates a further €2000 of food vouchers for Teulada-Moraira Social Services.
October 2016 – Club donates €1000 towards the Lions International (LCIF) "Sight for Kids" programme.